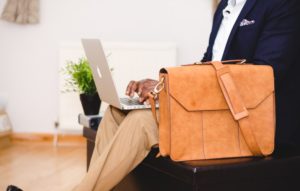 Last week, iPass Inc., a leading provider of global mobile connectivity, released a new report, which analyzes the connectivity habits and preferences of more than 1,700 mobile professionals surveyed worldwide. The report's findings highlighted the degree to which today's mobile professionals are overwhelmingly dependent on Wi-Fi, as well as the importance of Wi-Fi to overall mobile workforce productivity.
Here are some of our favorite findings from the report:
* Nearly two thirds (62%) of people surveyed said that they feel anxious when not connected to Wi-Fi.
* 61% said that Wi-Fi was "impossible" or "very difficult" to give up – more than sex (58%), junk food (42%), smoking (41%), alcohol (33%), or drugs (31%).
* Just under a quarter (22%) of respondents admitted to being so hooked on Wi-Fi that they would even choose it over other daily essentials such as a bath or shower.
Additionally, the report emphasized Wi-Fi's invaluable role in maintaining a productive and effective mobile workforce around the world. More than half of all mobile workers surveyed agreed that having no/poor Wi-Fi would negatively impact their ability to do their job in some capacity. As a result, many mobile professionals experience feelings of anxiety at the thought of being without Wi-Fi, due to the fact that it would make it more difficult for them to work without it. In other words, the pivotal role that Wi-Fi plays in the everyday lives of mobile professionals is ultimately the main reason why they end up feeling so lost without it.
This report underscores the clear impact Wi-Fi, has on both the professional and personal lives of mobile professionals across the globe. As we all know, Wi-Fi is powered entirely by unlicensed spectrum, meaning that an unlicensed spectrum crunch would have negative implications on all Wi-Fi technologies. The days of Wi-Fi being considered anything short of a top priority are long gone, and our spectrum allocation decisions should reflect the clear importance of Wi-Fi and unlicensed, not only to the happiness of millions around the globe, but also to the ability of thousands of mobile professionals across the world to do their jobs.
Visit wififorward.org to learn more about the work that we're doing to support Wi-Fi and other unlicensed spectrum-based technologies. To download the full iPass report, click here.